This Easter I decided to make 2 different desserts. One that is decadent and one that is decadent but lighter. So I made my Chocolate Flourless Cake and my favorite Fruit Tart. It had been awhile since I made my Fruit Tart. I use to make it a lot back in the day. It's been years so I decided to make it this Easter. I know there are different versions of this and you can certainly use the fruit you like. I wanted to make a rainbow of fruits. Starting from red to blue/violet. Strawberries, Mandarin Oranges, Bananas, Kiwi, Blueberries and Raspberries.
I used a perfect sugar cookie crust and my mom's old world custard recipe. Then I added the sliced fruit and then you have an impressive and yummy dessert! Some like to also call this Fruit Pizza, but I think this title downplays the dessert. You can make this into little tartlets using muffin tins and do individual tarts or one big 12 inch tart using a tart pan or a pizza pan.
It was a hit at Easter dinner at my parent's house. It went so fast I almost thought maybe I wouldn't get a piece but I got lucky to get a piece. Although it went fast and was disappearing quickly, it felt very nice to get the compliments that everyone loved it. I felt very loved. You know the feeling....
You can certainly do this the long way or the short way. You can make the sugar cookie crust from scratch and the custard from scratch but I will also tell you the shortcut to a semi homemade version of this that tastes just as great at you take full credit of a delicious dessert.
Homemade Sugar Cookie Crust can be substituted for a prepackaged sugar cookie mix like from Betty Crocker. I would suggest using the mix instead of the prepared dough. Then for the custard substitute you can use a large box of Jell-O's Instant Vanilla Pudding mix except use 2 1/4 cups of milk instead of the pudding recipe's 3 cups of milk, the less amount of milk will make a Vanilla Pie Filling. This will make more of a thick vanilla custard instead of a loose pudding that will not hold the fruit and be runny.
This is a step by step process of the recipe. You can find my original custard recipe
HERE
...
12 Inch Fruit Tart
-Pizza Pan
-Assorted Fruit
-
Custard
or
1 Large Package of Jell-O Instant Vanilla Pudding mixed with 2 & 1/4 cups of Milk whisked until thick.
-Sugar Cookie to form a 12 inch circle about 1/4 inch thick
or
a Betty Crocker Sugar Cookie Mix made according to package directions mixed with ingredients.
Make your sugar cookie mixture, roll into a ball....
Pat Cookie Dough into a circle leaving about a 1/4 inch edge for cookie dough to spread while baking.
Bake cookie at 350'F for about 10-12 minutes until cookie begins to be golden brown around edges.
Make your custard while cookie cools. Let your custard cool until ready to spread onto cookie. If using instant pudding, mix large box of instant Jell-O Vanilla Pudding with 2 1/4 cups of milk.
Slice fruits. You can slice any fruits you'd like. Set aside. Spread Custard/Pudding around baked cookie leaving a 1/4 inch edge without custard.
Arrange fruit starting from the outside in. Slightly layering them on the edges of each slice. Use small fruits like Blueberries to fill in empty spots where custard is exposed.
This is a great way to impress guests or take to a get together. You can make everything from scratch or do the semi homemade version. Either way it will be one very awesome dessert! This is a very versatile dessert and can be experimented using different fillings and fruits as well as toppings.
Have A Happy Easter,
Annamaria
My Easter Plate at my parent's house....
Italian Chicken Cutlets, Bocconcini with Olive Oil with Salt and Pepper, Onion Calzone and Lasagna! Yum! Our Traditional Italian Easter Dinner!
Thank You Mamma!
Here are the eggs that my daughter, son, niece and nephews made! They made them as wild as the wild monkeys they are! It was great spending time coloring eggs with them!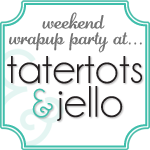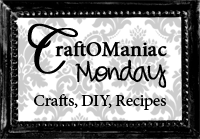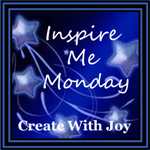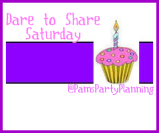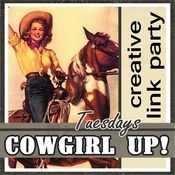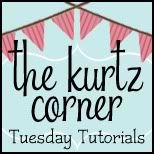 Please vote for me! Thank You!