Although it's not Saint Patrick's Day, we made this cake yesterday. I didn't eat any because my husband frosted it with chocolate frosting. I would of tried it but it wasn't even Rich & Creamy Chocolate Frosting, it was Whipped. I don't like that style. It's a bland taste. I told him not to frost one side but I guess he didn't hear me. I think he later regretted it because the cake is mostly stay there.
I make this cake in a Bundt Pan, I think that is the best way to present it unless you are making some kind of special occassion cake, then buttercream frosting would be great or even cream cheese frosting. But in a Bundt Pan I top it with a glaze or just powdered sugar. Great for any thing really after dinner or to bring to someone's house.
My brother in law loves this cake and my sister always makes me try to make it. I don't know why she doesn't, it's so easy. She isn't adventurous in the kitchen but where she lacks in the kitchen she makes up being a CLEAN FREAK! I, well not so much. What artist is? I am unorganized, I have my things readily available. I'm clean but my art, cooking supplies, books and kid's stuff is readily available. I don't have a big kitchen but I have a big dining room that has become an extension of my kitchen. Eventually I plan on incorporating the two rooms. If I don't have my things readily available, I will lose them. Then forget it, when I have to do something I don't want to be aggravated on not finding what I need. I try to be more organized but I don't have the time to be up to my mother and sister's standards. I think it's impossible and no longer normal, I say it's mostly OCD.
As they say:
Back to the cake, it's an easy quick and simple cake, no hassle and using a cake mix base, you will make less of a mess in your kitchen. I love this cake ever since I was a little girl. I love most Pistachio things, In Italy the Pistachio Gelato is amazing! I just hate peeling the shells off the nuts, I have yet to see already peeled pistachios in the store. That would be a big help in some things that I make. They are already expensive so I could just imagine the price of them already peeled.
Ingredients:
1 Box Duncan Hines Moist Deluxe Yellow Cake Mix
2 (3.4 ounce packages) of Jell-O Instant Pistachio Pudding
1 1/4 cups of Water
1/4 cup Vegetable Oil
4 Eggs
2-3 drops of Green Food Coloring (optional)
1/2 Peeled and Semi Fine Chopped Pistachios (optional)
Glaze:
1 Cup Powdered Sugar
1 Tablespoon of Butter Softened
2-3 Tablespoons of Milk
Directions:
In a large bowl, combine the cake mix, pudding mixes, water, eggs and oil; beat on low speed for 30 seconds. Beat on medium for 2 minutes. Add pistachios if desired.
Pour into a greased and floured 10-in. bundt cake pan. Bake at 350° for 45-60 minutes or until a toothpick inserted near the center comes out clean. Cool for 10 minutes before removing from pan to a wire rack to cool completely.
Place serving plate over Bundt Pan and Invert Pan and give a little shake. Bundt Pan should easily come off.
In small bowl, combine the glaze ingredients, adding enough milk to reach desired consistency. Drizzle over cake. Dust with Powdered Sugar instead of glaze.
*If using Glaze, sprinkle some finely chopped pistachios after drizzling glaze to complete the look.
Enjoy,
Annamaria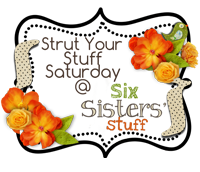 http://www.verygoodrecipes.com/saint-patrick-challenge